Employee Engagement that lives
where your staff does. On their phones!
Helping businesses, recognize, retain, train, and reward staff.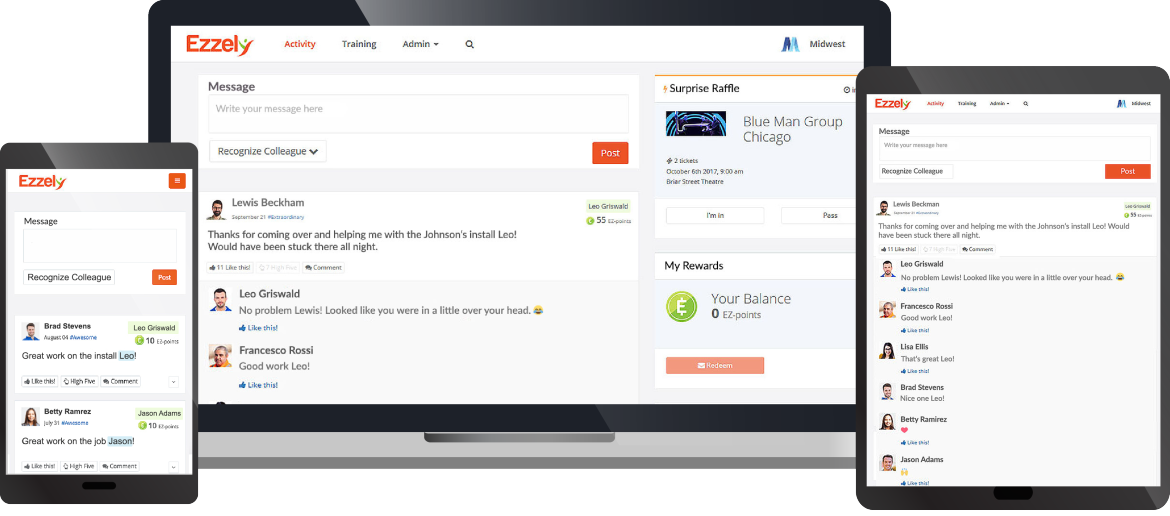 How Ezzely helps staff interact to enhance your business
Train faster, communicate better, build consistency into your processes all while inviting interaction and achievements within your organization.
Activity Feed

Notify staff and have them interact from anywhere, anytime

Activity Feed

Recognize Colleagues

Assign points to jobs well done and recognize staff achievements

Recognize Colleagues

Training

Call out your own training, in words, video, or pictures or point staff to thousands of courses to train them

Training

Reward

Allow staff to redeem points for cool swag, time off, or best schedules

Reward

Quick Train

Bite sized training that's easily accessed everywhere

Quick Train

Survey

Gauge employee engagement with a quick survey

Survey

Raffle

Create Raffles for fun and prizes for your Organization

Raffle

Document Upload

Have your staff upload important docs you need, like drivers licenses, contact information, applications and more

Document Upload

Pick Up Shift

Enable your staff to create shift swap requests

Pick Up Shift
set up in minutes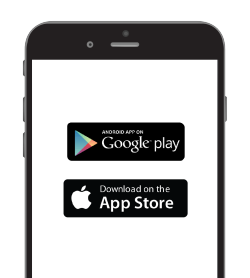 1
Locate Ezzely in an App Store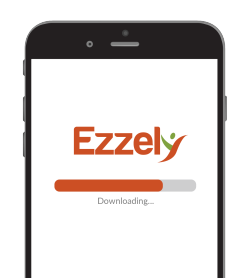 2
Ezzely downloads in seconds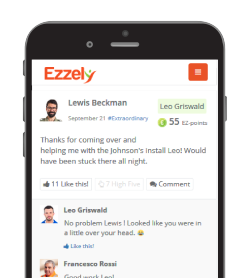 3
Begin interacting within minutes
Want to try Ezzely for your business?